Best Places to Buy Mums Northern Iowa
(history ~ introduction)
I think it's an understatement to say that Chrysanthemums have a vibrant history. Before mums came to these great Northern Iowa Greenhouses they made their way through a variety of cultures, impacting them each indifferently. Everything in life holds a certain amount of symbolism for us; whether it be a song, a poem, or in this case a flower. For instance, in China, where the plant was first cultivated in 15th century B.C., they believed the flower to have the power of life. The petals and sprouts were used in salads, the leaves brewed in teas. Centuries later, when Chrysanthemums made their way to Japan, they were so in awe with the flower that the Emperor used it as his official seal and crest. Interestingly enough, even beginning a National Chrysanthemum day, also known as "The Festival of happiness."
Here in the U.S. mums are known as, "The Queen of the Fall Flowers," and have always been associated with love, and positivity. For many of us, our first experience with mums was the corsages seen on the girlfriends and mothers at Homecoming football games. Oftentimes, are seen in the gardens during fall, their vibrant color bringing everything to life.
In contrast to all of that, for European culture, mums are known as the "Death Flower," and are typically seen placed over the graves of loved ones. But no matter the meaning the Chrysanthemum holds for you, it has been a beloved flower worldwide for centuries and only continues to grow in popularity.
These beautiful late-blooming flowers come in a variety of colors and forms, and with fall just around the corner, the mum season has only just begun! Below you will find our pick of the best greenhouses to buy mums in Northern Iowa.
(start of showcase)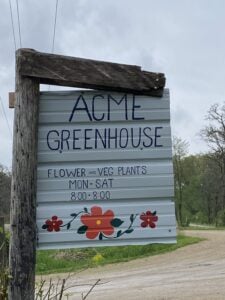 Harlan & Annette Nolt
Acme Greenhouse is run by Harlan and Annette Nolt, located on their family farm in the countryside of Riceville, Iowa. They are warm people who always leave their customers smiling.
Aside from their wide variety of mums (which are also grown by their sons and daughters), they have many other fall items to choose from. Specializing in everything from flowers, to vegetable plants, to hanging baskets, and so much more, they make the drive worth it every time!!
See more information about Acme GreenHouse click here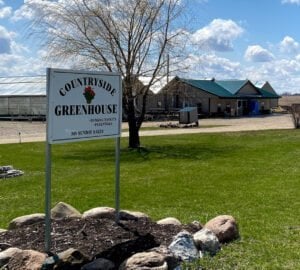 John David & Arlene Hoover
Both John David and Arlene Hoover head up Countryside Greenhouse, well known around these parts for their good price and quality product!
They provide a nice assortment of Rudbeckia and grasses, along with around 1,300 mums this fall that are already in season. They're located on a beautiful farm in Orchard, Iowa, and often seen taking part in Autumn Artistry, (a big event on the streets of Osage, Iowa during the fall).
Keep an eye open for their booth and stop by to have any of your floral needs met!
For more information about Countryside Greenhouse click here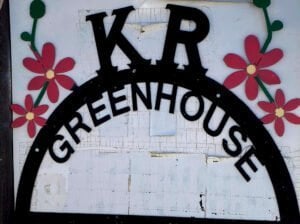 Kenneth and Rachel Martin
Kenneth and Rachel Martin weren't always running a big place like they are now, it all started out as a mere hobby and a small greenhouse.
Eventually, they began to sell flowers for Wholesale market for about ten years. It wasn't until they expanded, adding several larger greenhouses that KR Greenhouse really started up. With a quality product and an affordable price, they've gained loyal customers that continue to come back each year.
While they do it because it gives them a job in the wintertime, they love growing the plants and getting to interact with the customers. This family farm, which is now open for fall, is a great place to get your mums this year!
For more information on KR Greenhouse click here
Reiff's Farm Stand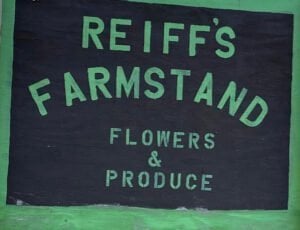 Ivan and Charlene Reiff
This family-owned greenhouse is run by Ivan and Charlene Reiff, located on a quaint farm in Floyd, Iowa. Reiff's Farm Stand is very popular among the local people.
This place not only grows mums and a variety of other flowers, but they also have a wide selection of homegrown vegetables; from tomatoes to cauliflower, peppers, and much more! They also grow squash, gords, and pumpkins. So stop by, check out their many fall items, it will not disappoint!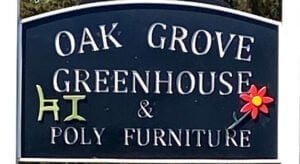 Loyd and Verna Martin
Loyd and Verna Martin started out with a small greenhouse 18 years ago and have only grown in size and popularity since. They sell mums in the Northern Iowa area and a good selection of plants to choose from.
Their favorite thing about the greenhouse is working with the flowers and trying new varieties. This is no wonder, for they are very talented at what they do, each flower assortment is absolutely breathtaking.
The people in this family ran business all love to work together and will provide you with the best service possible.
See more about their business if you click here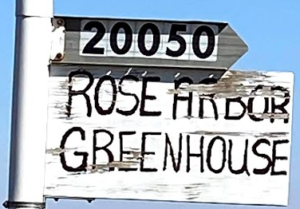 John Ray and Marion Nolt
This family operated business is run by John Ray and Marion Nolt. It's a charming place located on a farm in Alta Vista, Iowa.
They have everything from mums, hanging baskets, and perennials; to vegetables, and bedding plants. Another thing recently added to their retail space was their handmade quilts, which are as intricate and lovely as the rest of the place. What better reason than to go and check out?
Get more information about them here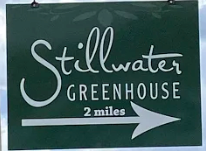 Daniel and Reba Zimmerman
Reba and Daniel Zimmerman first opened Stillwater Greenhouse back in 1999, and though their farm was located in the countryside, it didn't take long for them to gain traction.
They quickly became a seasonal destination, drawing in people from not only Mitchel county but the surrounding areas as well. They have a large variety of mums and a wide selection of greenhouse plants; also specializing in mixed containers, garden decor, and much more!
They are a very popular greenhouse in the area focusing on growing high-quality, naturally grown plants and vegetables. Not only that, but their customer service is also a priority, and it shows, making it an enjoyable experience after every visit.
Click here to get more information about them.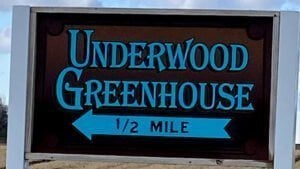 Loren Stauffer
The area's leading greenhouse is none other than the Underwood Greenhouse, run by Loren Stauffer. The place has been serving Charles City and the surrounding areas since 2002. They have many assorted annual plants, perennials, mums, and shrubs for the fall.
Along with pumpkins ready for the selection by September! Not only do they have a diverse selection of plants, but they also have things such as fairy garden accessories, pottery, high-grade heating installation in Richmond VA, herbs, custom containers and so much more! It's no wonder they're a favorite among the locals.
Learn more about them here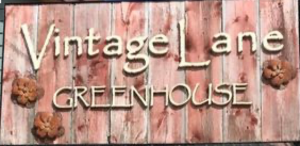 Verna and Chet Jantzen
Vintage Lane has been a family-owned greenhouse since 2007, with quality plants, gift shops, and much more. They take pride in their service, making sure to meet the needs of customers, and whatever their budget may be.
Not only do they have an amazing selection of greenhouse plants such as annuals, grasses, hanging baskets; they also have homegrown fruits and vegetables. And as if that wasn't enough already, they also offer a variety of container design services.
Due to COVID, Vintage Lane has recently begun having extended hours, open an hour early, for elderly and at-risk people. Even a curbside pickup is now available, (believe me, it's easy), just on to their online store to order whatever your heart desires from the convenience of your home!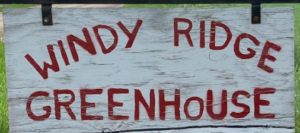 John Leid
Windy Ridge Greenhouse is a beloved family-owned operation in Elma, Iowa. From their beautiful hanging baskets to their lush flowers, they always leave their customers satisfied.
They also have a great selection of herbs, planters, perennials, annuals, and much more to choose from, visit checklistmaids.com/! This place has sparkling reviews from their regular customers for having both affordable prices with a great product. What's not to love? Learn more about them here
Otto's Oasis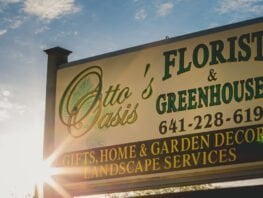 Jeff and Lori Otto
Jeff and Lori Otto purchased Otto's Oasis in February of 2007, but under previous names, the greenhouse has been providing service to Charles City and the surrounding areas since 1915. This wondrous place is open all year round.
They have everything to meet your taste for fall, from mums to merrigolds, and much more. Well known for their stunning floral arrangements and garden decor, it's no wonder they have such recurring customers.
They also carry an extensive line of nursery products and are your go-to for any landscaping service you may need!